HTML editor is the program to write and edit the code of HTML in a written text For creating and adjusting the webpage.  Let us understand the HTML text editor in detail.
What is an HTML Editor?
The HTML text editor is the software program that helps to document HTML elements and structure it.
HTML editor also translates the written HTML text into other scripting languages.
HTML text editor i like notepad is basic for learning HTML elements.
HTML  editors with different features and versions help to write the code easily.
HTML editor makes the code look clean and organized.
 How to use HTML Text Editor?
Notepad:  It is normal text editor software present in most of the operating the system, it helps beginners to learn HTML code in a simple manner.
   Step 1:  Open a text editor and create a new file.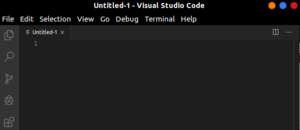 Step 2:  Write the HTML code in the Editor.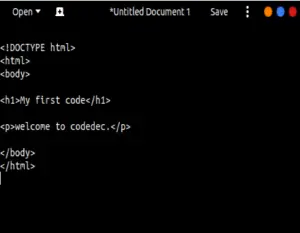 Step 3:  Save the HTML code from the text editor with the extension of .html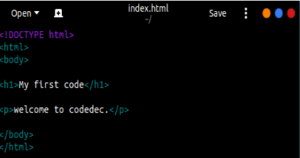 Step 4:  Open the HTML page saved in your device and click right to open the browser and the text.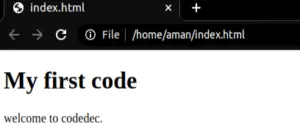 Features of HTML Editor :
WYSIWYG Editor feature helps to view the HTML code on the web page while editing it simultaneously. It is also called " What You See Is What You Get Mode".

There are many types of online editors and downloadable editors present 

For eg; Notepad++ and PlayCode.

For ease and multifunction features, Advance Editor use Integrated 

Development Environment.
 Popular HTML  Editors
  Eg 1. Visual Studio Code :
 It is a multi-platform and multi-language editor that also has a smart autocomplete feature.

 it is used for many projects like CSS, JavaScript, and other programming languages.
 It has an integrated live server also.
Eg 2. PlayCode :
 It is an open-source multipurpose editor.

It is an online HTML editor.

It has a fast compiler and is capable of creating a whole Application.

Eg 3. Bracket :
It is a downloadable open-source HTML Editor.

A live preview of HTML text is available.

It also has a split view and an inbuilt online extension present.